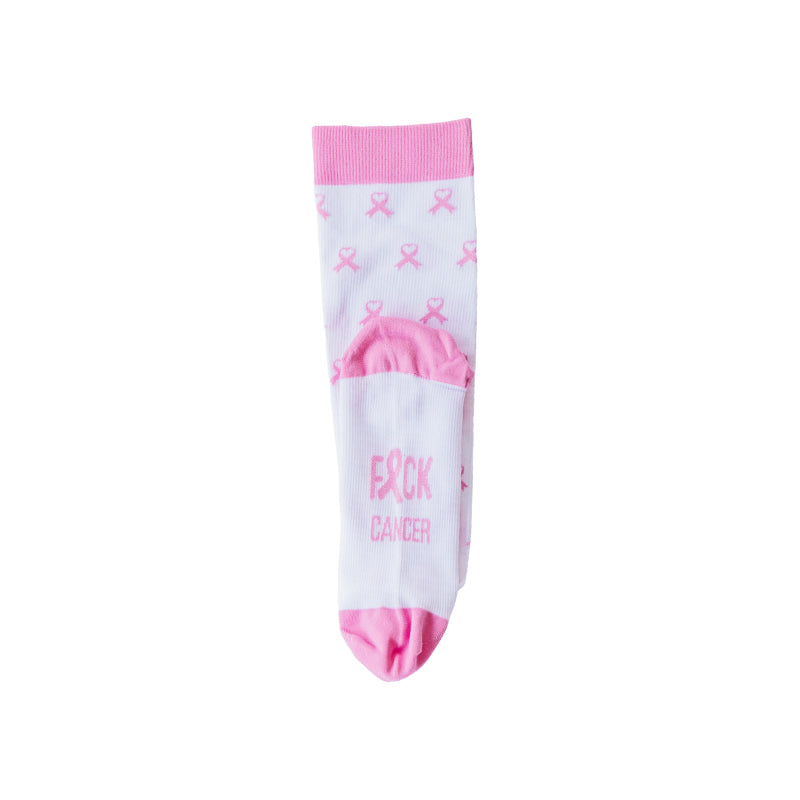 PINK THE RINK - Compression Socks
Introducing our Pink Compression Socks - a dynamic blend of style, comfort, and purpose. These socks are not only designed to provide you with the benefits of compression wear but also to make a bold statement in support of Breast Cancer awareness.
Product Features:
Fashionable Support: Our Pink Compression Socks are not just a functional accessory; they're a symbol of your dedication to the Breast Cancer awareness. 

Optimized Compression: These socks are crafted as compression to improve your performance on the ice. Compression socks help keep the muscles engaged during any explosive movement. 

Versatile Performance: These socks are ideal for various activities, including sports, long workdays, and everyday wear. They provide the support you need while adding a touch of flair to your outfit.

Contributing to the Cause: With every purchase of our Pink Compression Socks, you're not only investing in your well-being but also supporting Breast Cancer research and awareness efforts. A portion of the proceeds goes directly to these initiatives.
Take a step in the right direction with our Pink Compression Socks. Show your unwavering support for Breast Cancer awareness while enjoying the benefits of compression wear. Make a statement with style and substance. Get your Pink Compression Socks today and walk proudly in the fight against Breast Cancer.
S/M - Women's 5-8
L/XL - Women's 9-12
(As these are compression, if you wear size 8, size up.)
Share