From Passion to Revolution
Humble beginnings
At STÄRK HOCKEY, our humble beginnings have shaped our passion for crafting exceptional hockey equipment. Our founder, Michel Paul, has a rich history in the industry, with roots in MIA Sports, Warrior, and Sher-Wood Hockey.
His love for the sport began at just five years old, and by eight, he was goaltending with gear that didn't quite fit right. This early experience ignited a lifelong interest in hockey equipment design.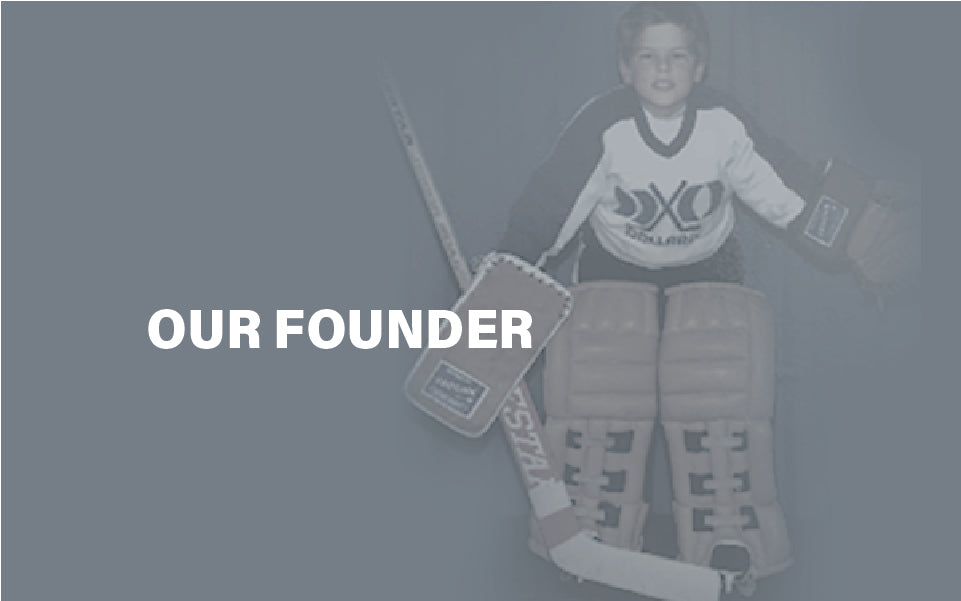 OUR MANTRA: Affordable performance via bold market disruption
STÄRK HOCKEY was born out of the desire to defy the industry's status quo, focusing on delivering exceptional value while creating unique and desirable products. Our mission is simple: we want to serve the overcharged and underserved hockey players of the world, not just the pro athletes.
As a testament to our commitment, we strive to provide top-notch equipment that caters to players of all levels, giving them the tools they need to excel on the ice. We're excited to bring our expertise and passion for the sport to you, helping you elevate your game and experience the best that hockey has to offer.
Simple Designs, Unmatched Performance
At STÄRK HOCKEY, we understand the importance of simplicity. Our designs focus on clean lines, allowing you to move freely and confidently on the ice. The minimalist aesthetic of our gear not only looks sharp but is also built to perform at the highest level.
With STÄRK HOCKEY equipment, you'll never have to sacrifice style for performance again.
Affordability for All
We believe that every female hockey player should have access to top-quality equipment without breaking the bank. Our goal is to provide you with affordable gear that meets the highest standards of quality and performance.
By making exceptional equipment accessible to all, we're fostering a new generation of empowered and inspired athletes.
Adapted for Different Bodies
Every player is unique, and so is their journey on the ice. At STÄRK HOCKEY, we have spent countless hours researching and developing products that cater to various body shapes and sizes.
Our equipment is designed with you in mind, ensuring that you feel comfortable and supported every step of the way. With our gear, you can focus on what truly matters: playing the game you love.
Elevate Your Game with STÄRK HOCKEY
Join the revolution and step onto the ice with confidence, knowing that you are equipped with the best gear designed specifically for you. At STÄRK HOCKEY we're committed to supporting your journey and celebrating your triumphs on the ice.
It's time to unleash your power, rise above the competition, and claim your place in the Frozen Frontier. Are you ready to conquer the ice?
Browse our collection and elevate your game with STÄRK HOCKEY today.