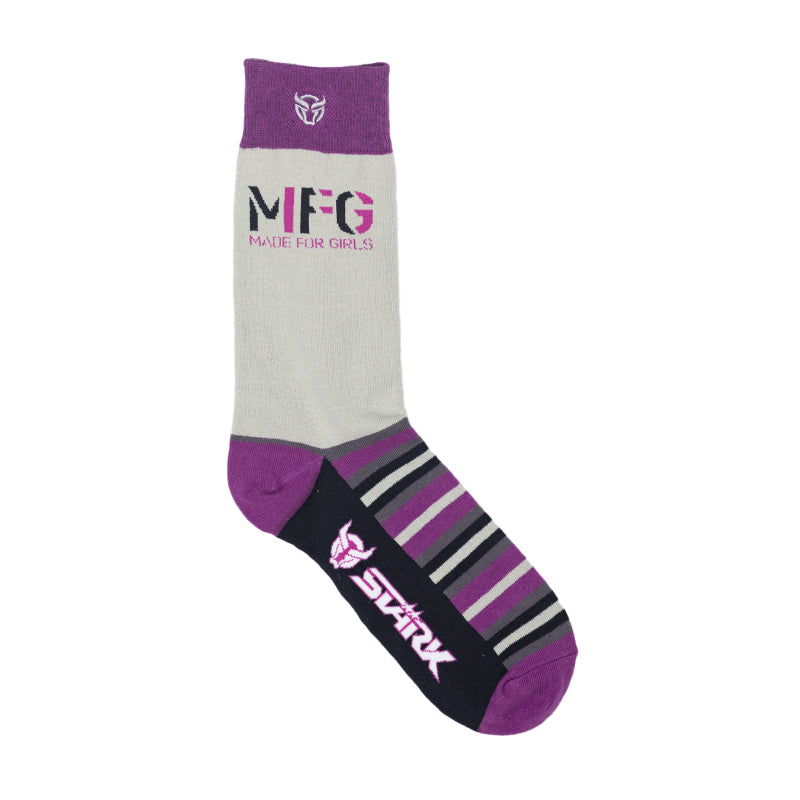 STÄRK MFG Everyday Crew Socks
Walk in comfort without sacrificing style with our new STÄRK Everyday socks. Our fun designs add flare to the moments of the day that matter most to you. Whether a romantic dinner at the restaurant, a game of hockey at the local rink, or just chilling at home, STÄRK MFG Hockey socks are with you every step of the way.
Breathable and Antibacterial yarns
80% Cotton/ 15% Nylon and 5% Spandex
Y shaped heel construction
Size SR 9-12 and JR 5-9
STÄRK MFG Hockey socks, helping you put your best foot forward!
Share