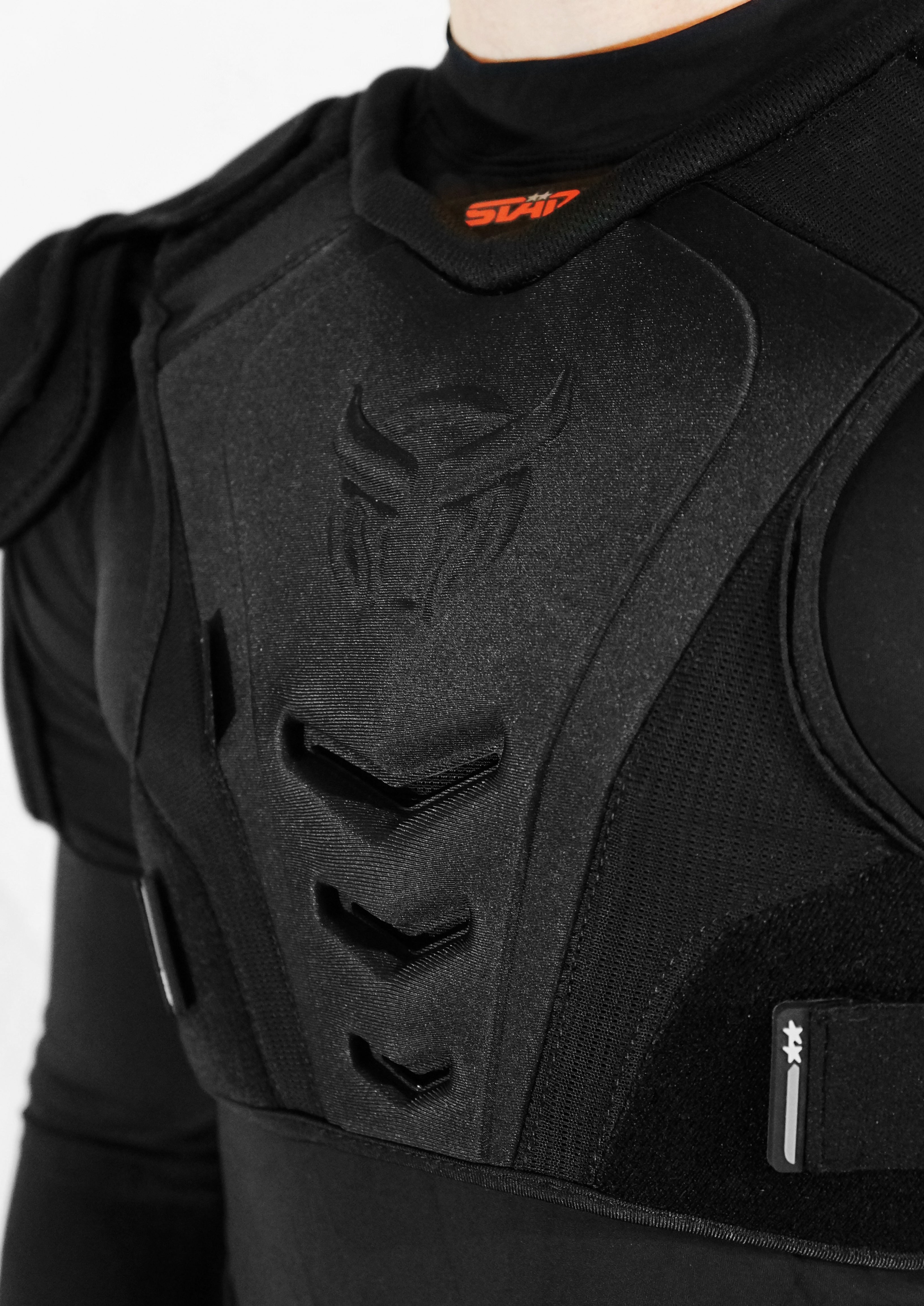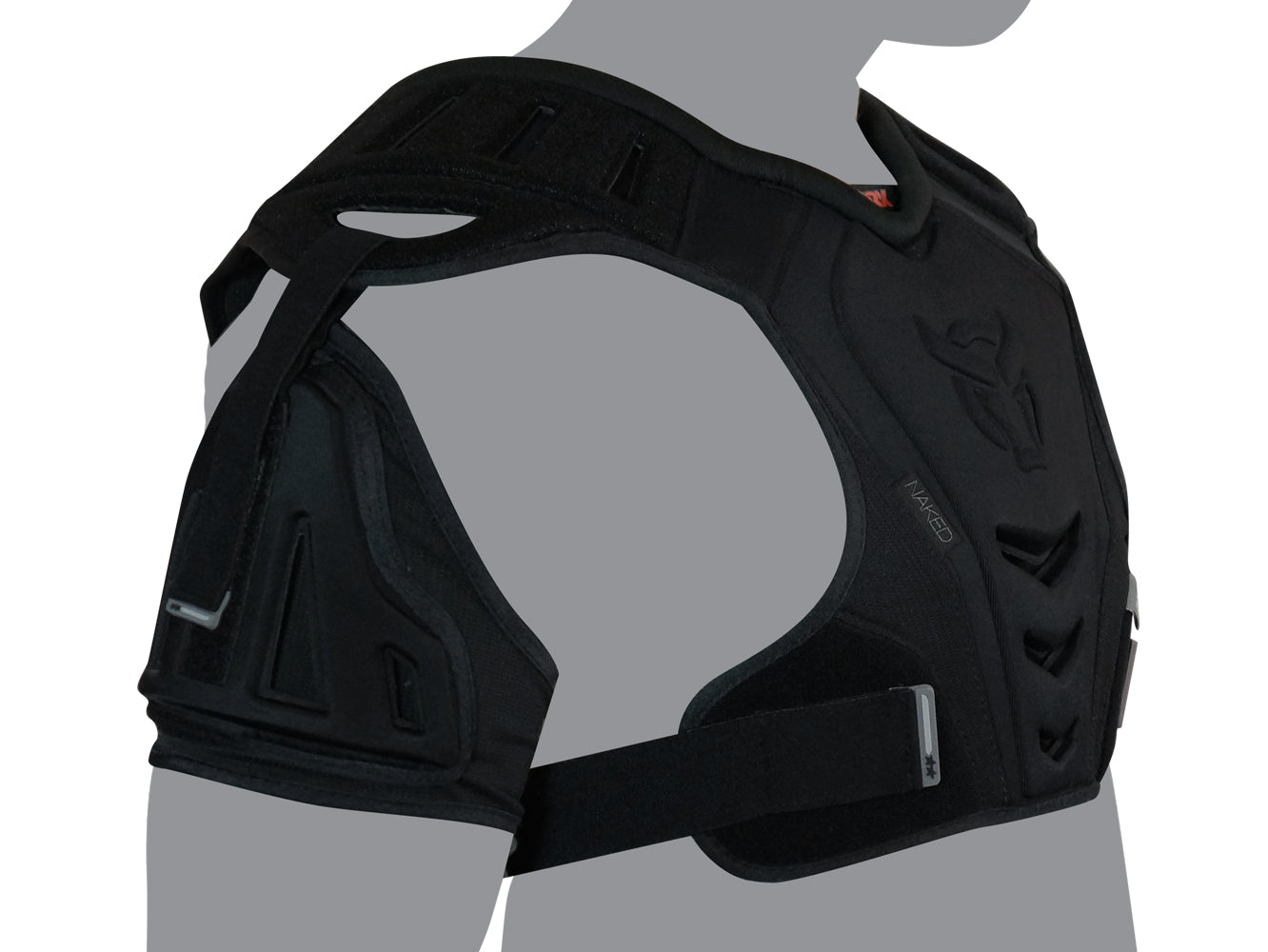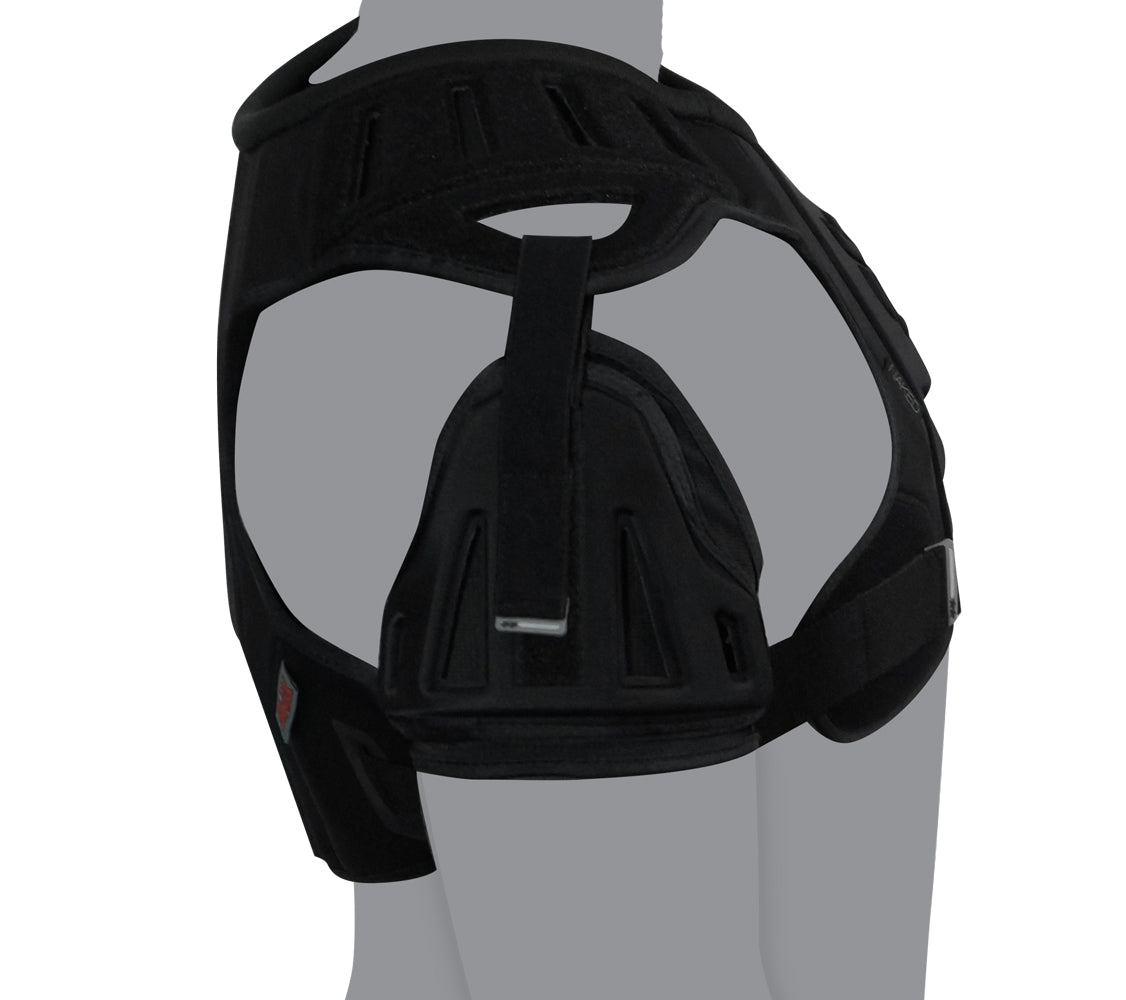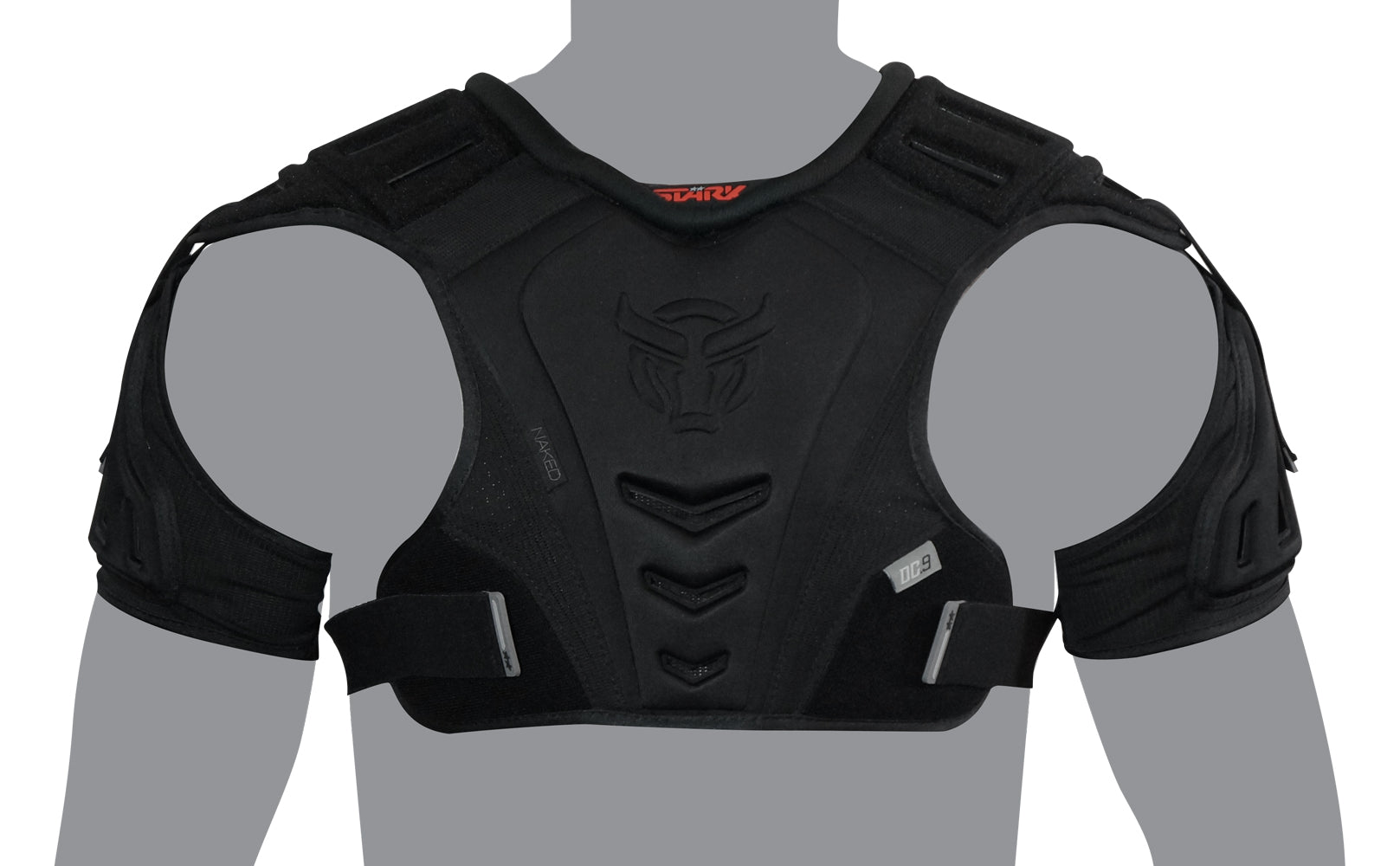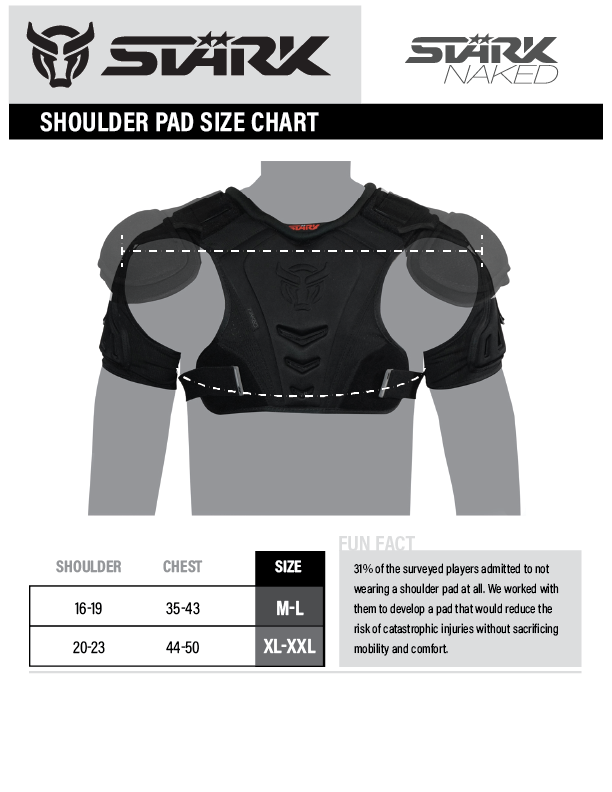 STÄRK NAKED DC9 Men's Shoulder Pad - 2021
Reintroducing our most innovative design to date! 
STÄRK Hockey is proud to work with many of our passionate players. Thanks to them and their quality feedback, we could tweak and improve the original design that was already so well received.
Soup to nuts, we conceived this pad with the adult player in mind. So many of you are looking for a low-profile, high-end pad that protects where it matters most while providing extreme mobility. The Improved DC9 Shoulder pad now features lock tabs for the shoulder caps, a mouldable back protector that lessens break-in time and superior quality Velcro that perform better in damp environments.
THE SHOULDER PAD FOR THE ADULT HOCKEY PLAYER 
Protective
Comfortable
Adjustable
Adjustable/Removable Lock Down shoulder caps and bicep pads
Moisture resistant Hook and Loop
Ventilated Mesh Liner
LD/HD Foam Package + HDPE inserts
Weight : 750g
Unlike our competitors who plan for obsolescence, we are grateful to work with players that help us create the most innovative products that evolve from one production batch to the next.

Protection where it matters most means that you can safely play the game you love and reduce the chance of catastrophic injuries to your Heart, Sternum and Spine. Playing without shoulder pads is not a good idea, ever!
Share