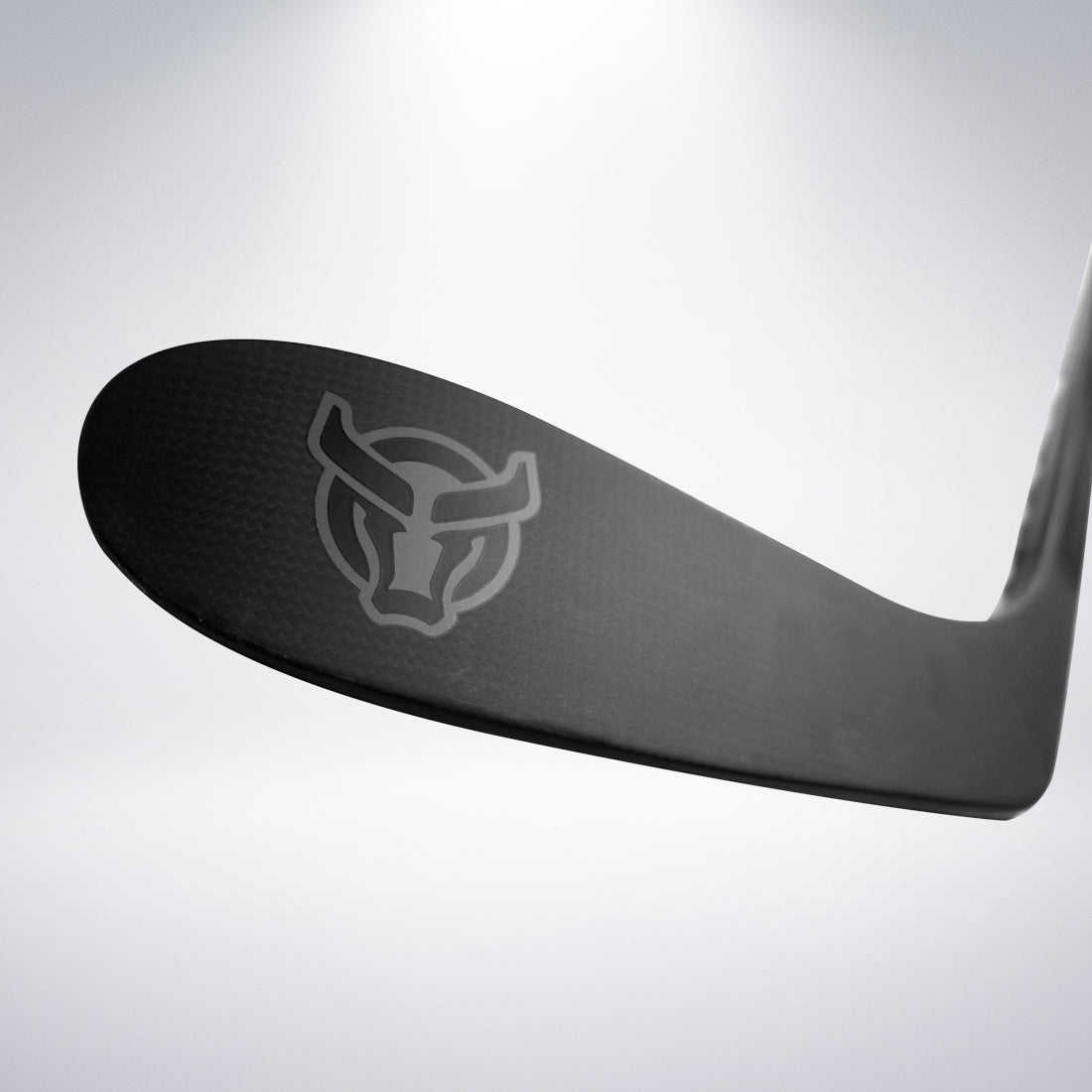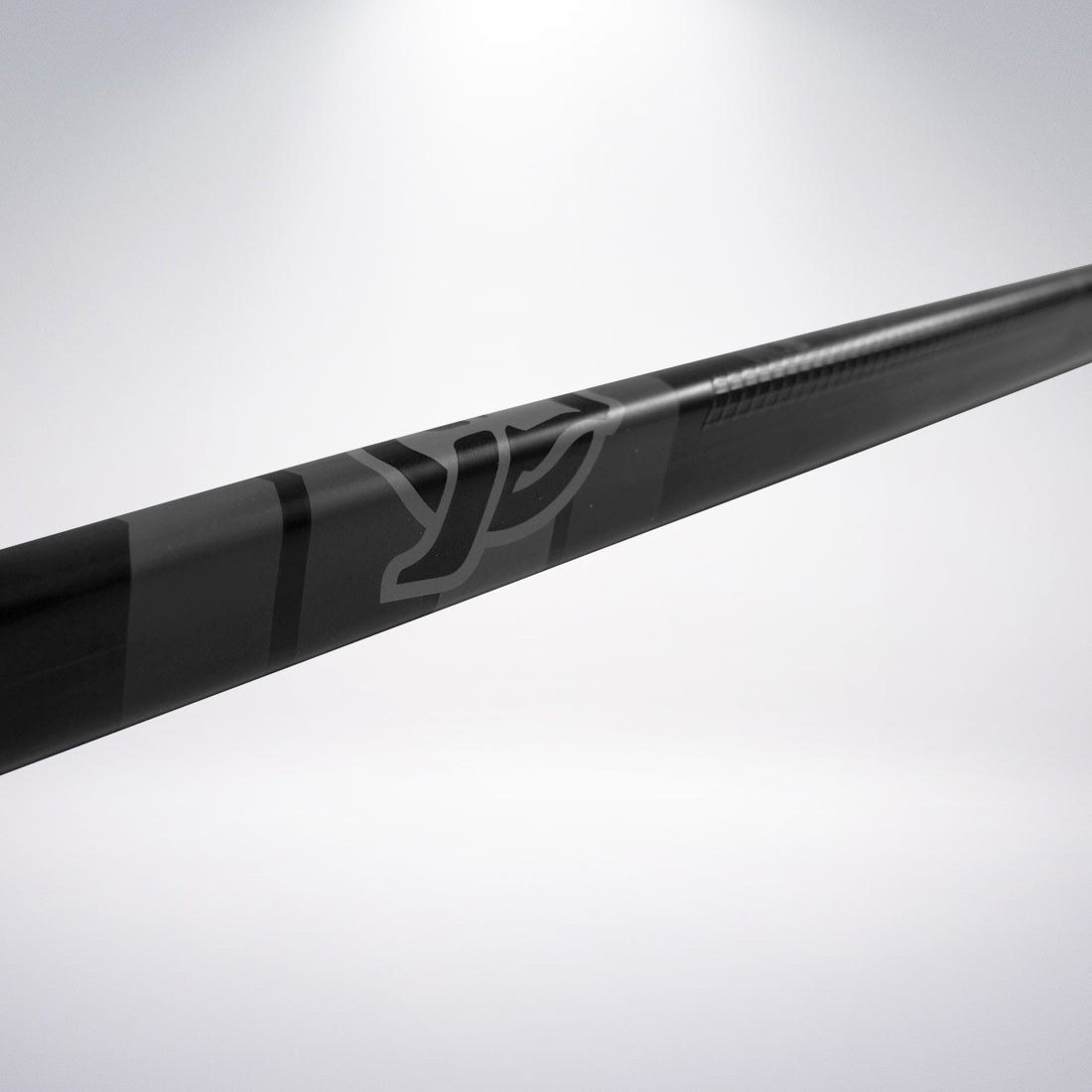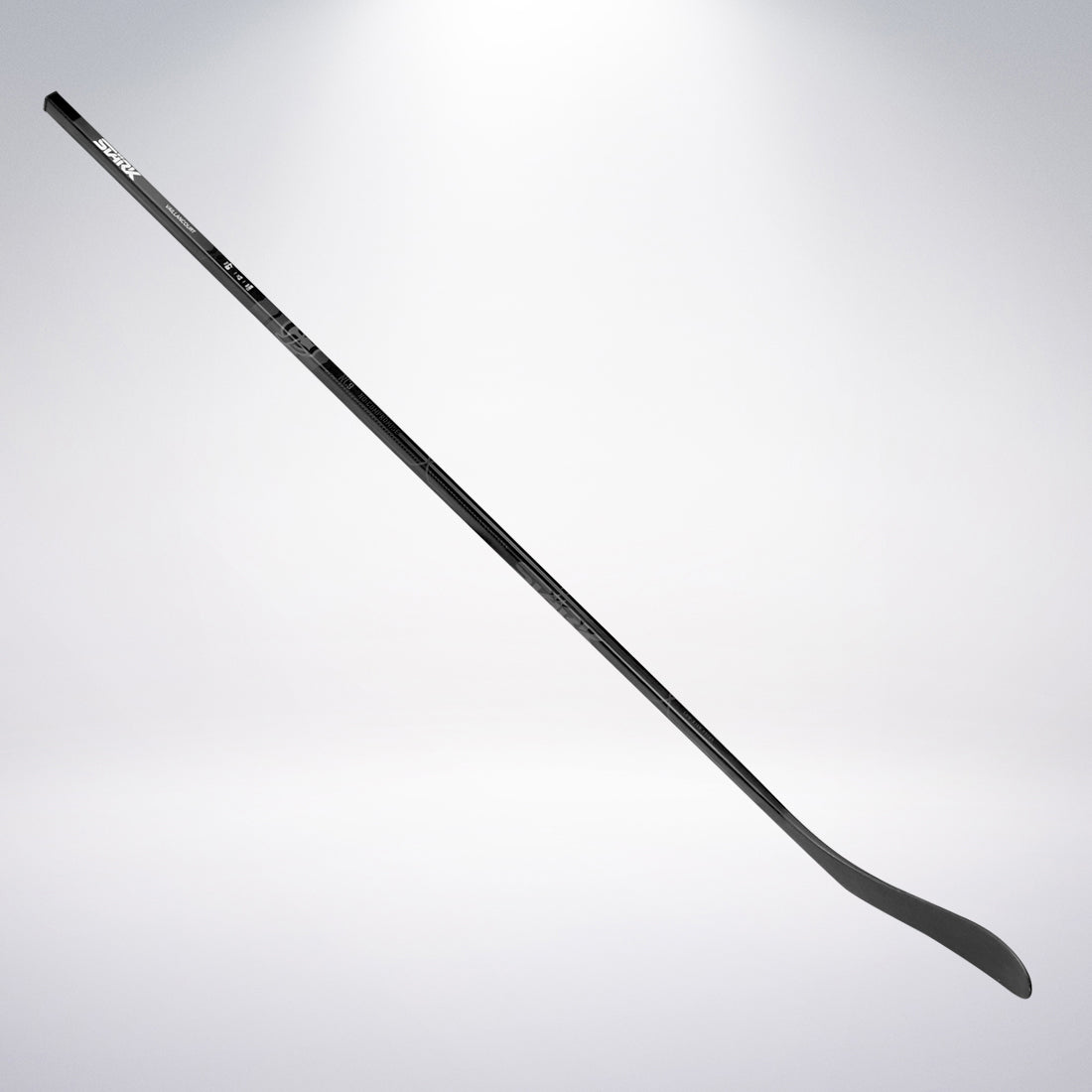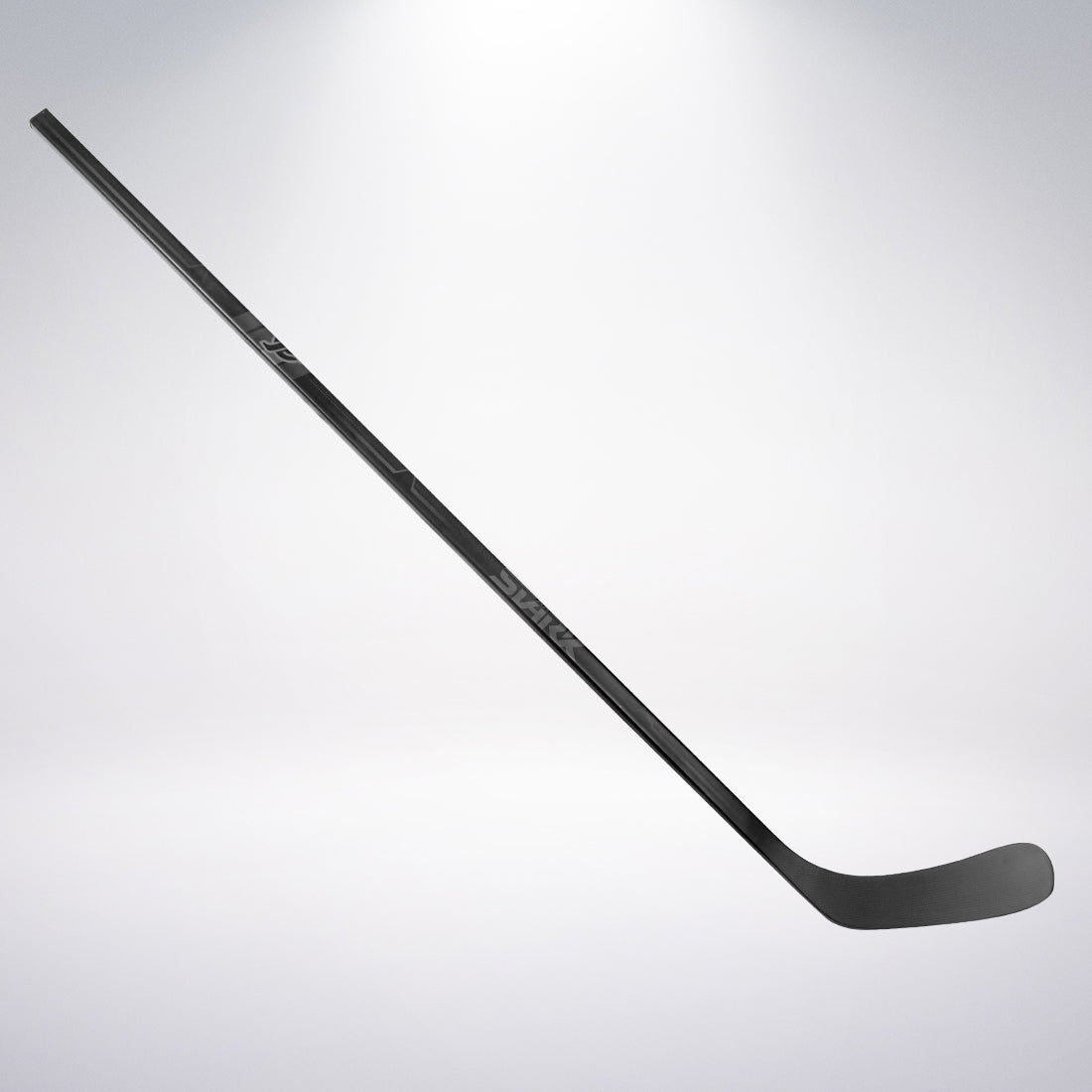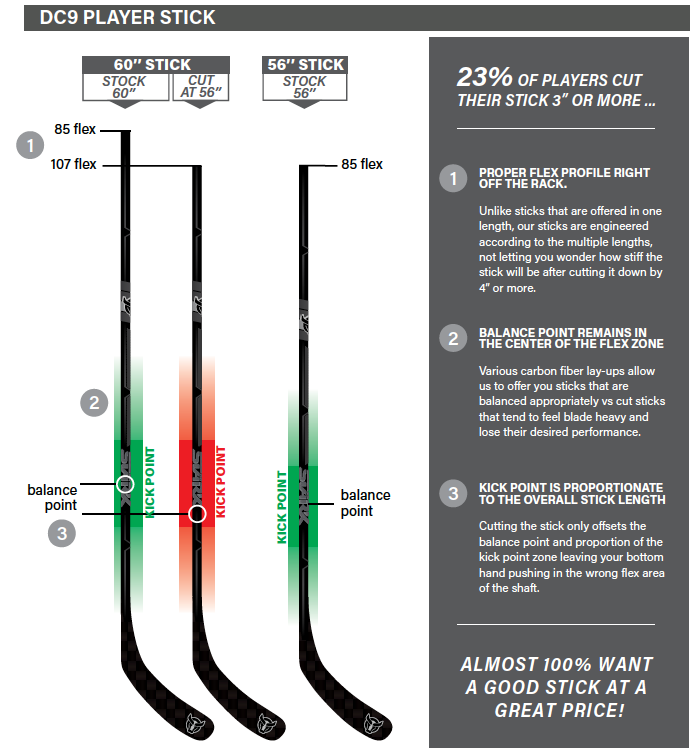 STÄRK NAKED DC9 Player Stick - 60"
PRO SPEC, NO-FRILLS CONSTRUCTION MEANS MORE PERFORMANCE AT A GREAT PRICE!
When surveyed, players asked for a stick that was durable, played well, and had a nice weight. Most important of all, it had to be reasonably priced. 
The NEW DC9 Player is stick isn't made of Nanotechnologies or Space Grade Aerospace materials. It's made of proven materials and assembly techniques to ensure the balance between weight and durability.
Warning!
This stick is made with a responsive blade that is designed to meet the demands of players who shoot the puck as soon as they receive the pass. The same blade responsiveness  can create a small bouncy effect while puck carrying. (like a sports suspension) 
100% carbon fibre stick that is Long-Lasting
440g Lite
Great performance to cost ratio
Velvet Touch soft grip
Mid/Low Kick point
Rounded Concave Shaft
Thin and Responsive 3k Carbon Blade
4 Classic Patterns
Weight : 440g Light
Made in Strong in China
Offered in 54", 56" and 58" lengths.
Share