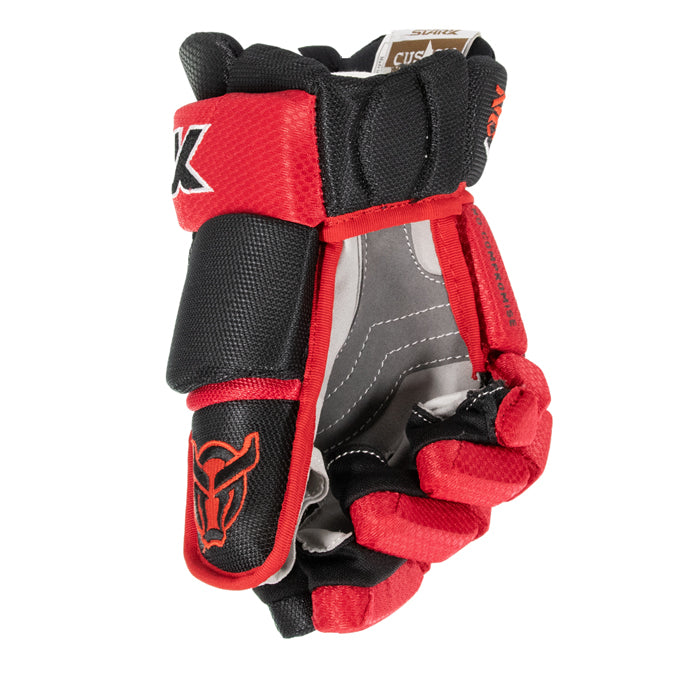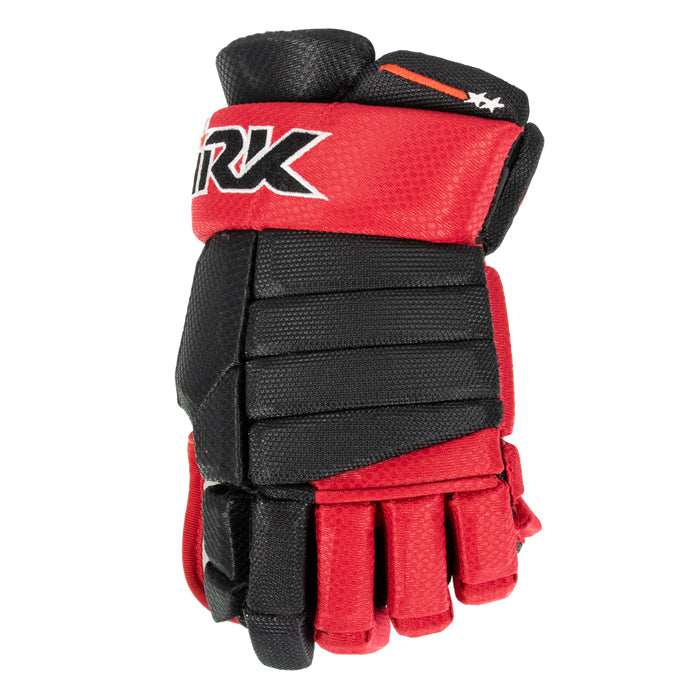 STÄRK MFG NC7 Women's Hockey Glove – 2020
Restocked in September 2023. 
Product feedback helps us improve our offering, and the new MFG glove is now better than ever. This limited-edition Black and Red glove is roomier at the fingers, has a shorter break-in period in comparison to our 2019 model, and is immediately ready for gameplay.
The Black/Red combo looks great and is the first STÄRK multicoloured glove offered in individual pairs. 
Unlike anything else out there, this glove is designed to fit the shape of the female hand. This is a crucial feature that allows for better control, better grip, and increased hand speed.
Get yours today! 
Protective
Comfortable
Long-Lasting
Fit : Full Mobility
Weight : 275g
Liner : X-Static
Protection : LD/HD Foam Package + HDPE inserts
Palms : Double layered Nylon Microfibre
Girls typically have a longer finger to hand ratio vs boys. These gloves allow for a tighter fight around the hand vs traditional gloves while providing adequate finger length.
Share